How Baltimore Is Growing Its Tech Gurus From Scratch
Description
The Digital Harbor Foundation, recent recipient of ITEST funding, was featured last month in Politico Magazine's "What Works" series. Digital Harbor, a non-profit maker-space laboratory located in Baltimore, is teaching area youth to learn STEM by doing, and having fun: 
Researchers who've studied Digital Harbor kids recently found that teens who've gone through its introductory course show a 10-percent increase in "divergent thinking" – a measure of creativity – compared with kids just starting the intro course. A second evaluation tool showed that the kids who finished the introductory class showed a higher persistence of effort. It also found that their consistency of interest went down, a finding that fits maker education's goal of encouraging kids to try a lot of things and discover their interests.
With funding from the NSF ITEST program, "Developing a Model for Expanding Informal Tech Education for Underrepresented Communities through Makerspaces" project will be led by Digital Harbor's executive director Shawn Grimes as PI, and Stephanie Grimes, DH education director, as Co-PI. The project will train three middle/high after-school programs in Maryland to bring Makerspace thinking to their informal education programs. 
Read a full description of the ITEST project: http://stelar.edc.org/projects/21132/profile/developing-model-expanding… 
Check out the article on Politico: https://www.politico.com/magazine/story/2017/10/19/what-works-baltimore… 
Image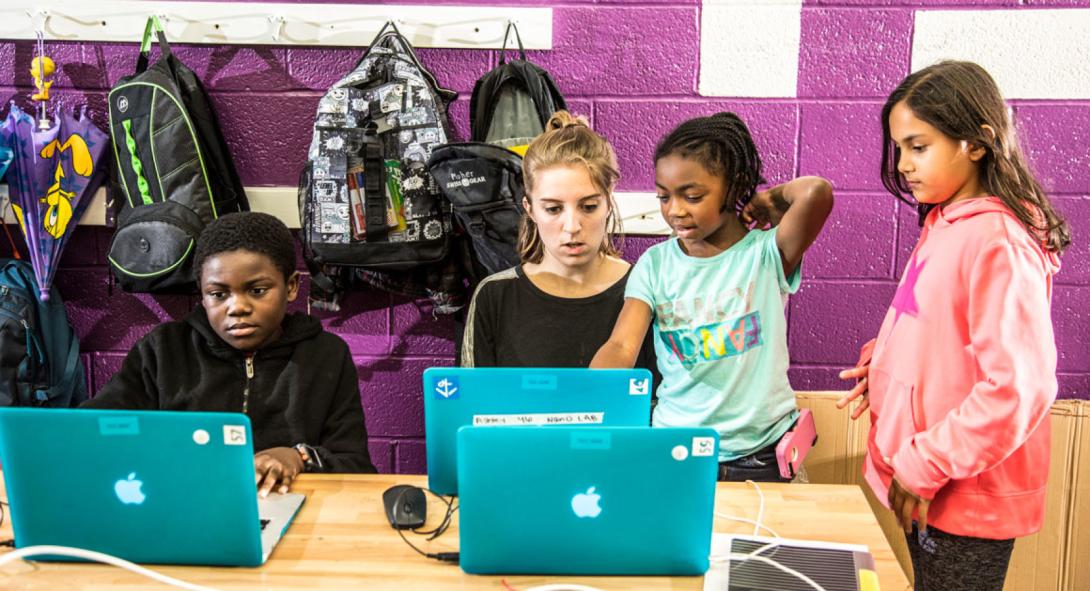 NEWS DETAILS
Topic(s)
Computational Thinking
Cultural Relevance, Equity, and Diversity
Informal Learning and Afterschool
STEM Career Opportunities and Workforce Development
Sustainability and Scale-Up
Teacher Professional Development and Pedagogy
Youth Motivation and Interests in STEM
Additional Disciplines
Bioscience - general
Computer Science - general
Engineering - general
Mathematics - general