Smart and Connected Communities in practice: The Billion Oyster Project
Written by Carrie Parker, STELAR Co-PI. 
What can Smart and Connected Communities be, and what can they do? The Collaboratory NYC, with funding from NSF's ITEST program, is putting its vision of Smart and Connected Communities into practice through the Billion Oyster Project. The project has brought together multiple stakeholders around a unifying challenge: repopulating oysters in New York Harbor. Why does this matter, and what is being done?
On June 8th I had the opportunity to attend the STEM Collaboratory NYC Colloquium on Smart and Connected Communities. This forum brought together scientists, environmental lawyers, and technology innovators - three very different fields, all connecting around the importance of improving the health of New York Harbor, and all with connections to oysters. Environmental lawyers work to change laws governing the harvesting of oysters to promote their repopulation, scientists' work in the extreme waters of the Arctic can contribute to understanding changes in New York Harbor, and technology innovators help to connect the students and schools to their community.
Then on Friday June 10th I spent the day on Governors Island at the Billion Oyster Project Research Symposium. This event showcased an even broader intersection of communities, as hundreds of students from 15 middle schools around the NYC area came to the island to present their research on oysters.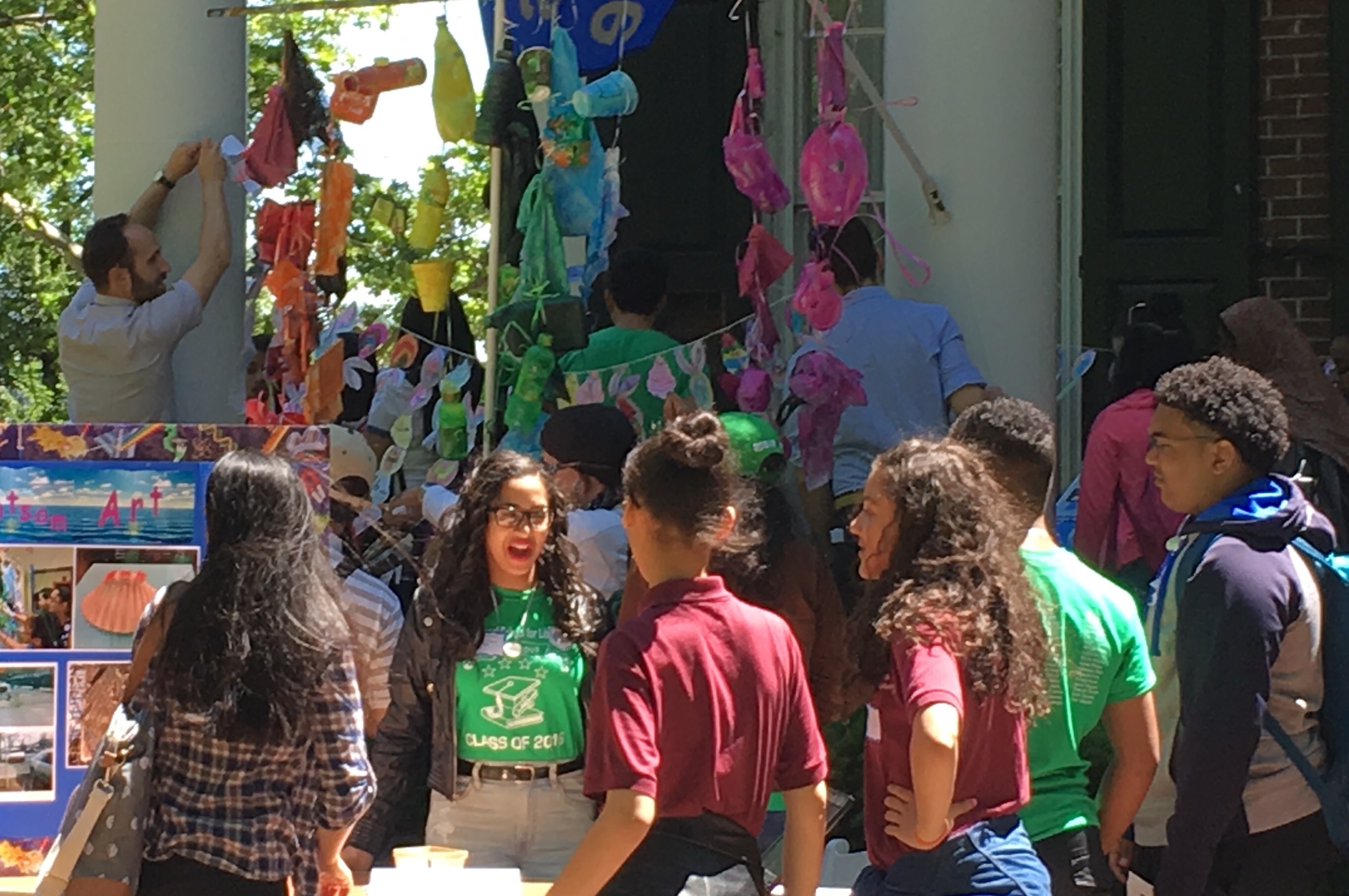 Everyone who attended the Symposium plays a role in contributing to the restoration of oysters in the harbor. Even local restaurants are involved as they donate their used oyster shells, which are dried and then recycled to create growing medium for the new oysters being released into the harbor. The oysters serve to connect the community—to its past, as oysters were integral to the growth of the city, to its present, as they are affected by climate change, and to its future, as they are a sign of the harbor's renovation and also contribute to its ongoing restoration.
What did I take from this? One way that communities can connect is with a focal issue - in this case, oysters. Students learn about science that is in their "backyard," they present their findings alongside scientists, and they participate directly with people in multiple STEM careers.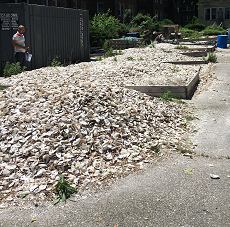 Students at the New York Harbor School, for example, learn skills to work together with people throughout the harbor in multiple STEM careers. People and organizations which on the surface don't seem to have a reason to come together do so around the oysters. It seems self-evident when you see it in practice, but it comes from careful planning and hard work to make those connections so logical that everyone wants to participate in the smart and connected community.
For more information about the Billion Oyster Project Research Symposium, including photos and videos of student presentations, visit the BOP website: http://www.billionoysterproject.org/second-annual-billion-oyster-project-research-symposium-celebrates-another-fantastic-year-of-student-research/
Learn more about ITEST Project Curriculum and Community Enterprise for New York Harbor Restoration in New York City Public Schools (CCERS): http://stelar.edc.org/projects/19349/profile/curriculum-and-community-e…
Do you have an event or story that you would like to share with the ITEST community? Email us at stelar@edc.org! 
Image