2023 NSF AISL Awardee Meeting: REVISING the Conversation on Equity in ISE
DESCRIPTION
The 2023 National Science Foundation (NSF) Advancing Informal STEM Learning (AISL) program Awardee Meeting will be held from December 6th-8th, 2023 at the Hilton Arlington National Landing in Arlington, Virginia. 
A biennial event since 2008, the meeting is a convening of projects funded by the NSF AISL program. This community comes together to share goals, process, progress, challenges, and opportunities of their work. As an "awardee" meeting, we invite project community partners in addition to project principal investigators (PIs). This is part of the ongoing work of the AISL program and REVISE to be more visible to, learn from, and support, community partners.
Our theme this year is: REVISING the Conversation on Equity in ISE.
The meeting is scheduled to take place on:
Day 1: December 6th, 2023 - 1PM-5PM ET
Day 2: December 7th, 2023 - 9AM-5PM ET
Day 3: December 8th, 2023 - 9AM-1PM ET
Please continue to visit this page for more information including how to register, our agenda, and travel logistics.
Learn more about previous NSF AISL Awardee Meetings.
If you have any questions about logistics, please contact the REVISE meeting staff: revise@informalscience.org. Please email DRLAISL@nsf.gov if further clarification would be helpful regarding your meeting invitation.
Image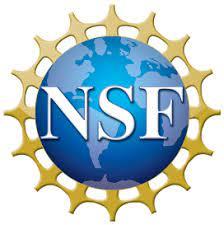 EVENT DETAILS
Location
Hilton Arlington National Landing