NSF ITEST Program Workshop with Oklahoma State University - Now Online
DESCRIPTION
STELAR hosted National Science Foundation (NSF) Program Officers on October 25 & 26 for an informational workshop designed to highlight the NSF funding opportunities for STEM education research at the PreK-12 level!    
This event was intended to raise awareness and increase the geographic diversity of the ITEST portfolio. 
During this event, NSF Program Officers introduced the Innovative Technology Experiences for Students and Teachers (ITEST) funding program. Attendees had the opportunity to ask questions and discuss proposal concepts directly with NSF program officers, and the option to participate on a second day of training led by STELAR that focused on developing competitive ITEST proposals.    
Workshop Agenda: This online workshop was designed to raise awareness and support those new to the ITEST program, specifically those located within EPSCoR Jurisdictions. It consisted of two days of programming:   
Day 1: Wednesday, October 25, 11 am – 3 pm ET 
This half-day session featured information from program officers about NSF's goals, priorities, and important program details. After a break, attendees met in small groups to share ideas and formulate questions for the afternoon's NSF program officer panel. 
Day 2: Thursday, October 26, 11 AM – 3 PM ET 
This half-day session focused on the ITEST proposal development process, featuring NSF and STELAR resources designed to support the development of a competitive ITEST proposal. Then, attendees met with NSF program officers to review initial concepts and address proposal-specific questions in preparation for the August 2024 solicitation.  
STELAR Proposal Development Slides
Image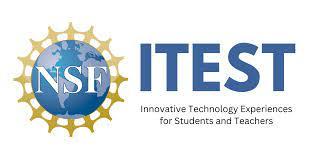 EVENT DETAILS