STELAR Webinar: Introduction to our New Proposal Development Course
DESCRIPTION
STELAR's ITEST Proposal Development Course is an online, self-paced, and resource-rich course in which novice NSF proposal writers will develop a full proposal for the ITEST program to be submitted for the August 13th, 2021 solicitation deadline.   
Informed by STELAR's expertise in supporting and encouraging those new to the program, the course has been developed and piloted by our staff and colleagues over the past four years. The goal of the course is to highlight key aspects of writing a competitive and complete response to the NSF ITEST Program Solicitation.  Each module will cover a different topic as listed below: 
Orientation 

Module 1: Introduction to the STELAR Center, NSF, and ITEST 

Module 2: Forming Partnerships 

Module 3: Writing a Compelling Project Description 

Module 4: Developing a Research Plan 

Module 5: Developing an Evaluation Plan 

Module 6: Dissemination 

Module 7: Preparing a Budget 

Module 8: Pulling it All Together 
Join STELAR on Thursday, February 18 at 3 pm ET for an introduction to the course, an overview of the materials, and a descriptions of the activities that will guide the proposal writing process.  
Image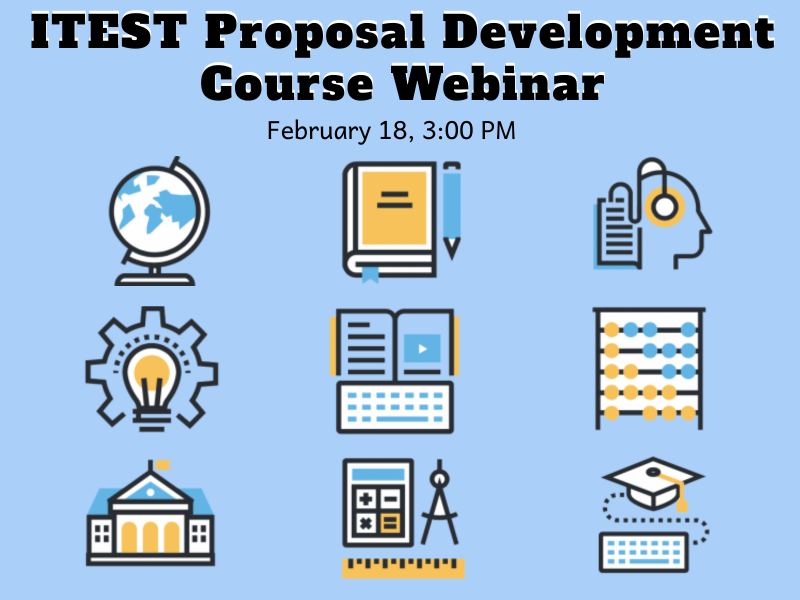 EVENT DETAILS
Topic(s)
Cultural Relevance, Equity, and Diversity
STEM Career Opportunities and Workforce Development
Youth Motivation and Interests in STEM