STELAR Webinar: National Science Foundation Funding for Maker Education Projects
DESCRIPTION
On Tuesday, May 22, STELAR hosted NSF Program Officers Robert Russell and Brian Smith for a webinar to share information about Maker initiatives and NSF funded work in the Maker field.
NSF's strategic fundamental research investments enabled many of the innovations underlying 3-D printing, computer-aided design, geometric modeling and computer-integrated systems. NSF has made a series of investments in the systematic discovery of new knowledge about learning through Making in diverse formal and informal settings including fab lab classrooms, television and interactive web media, undergraduate engineering, and the first-ever World Maker Faire.
Building on NSF's early investments in Making, this webinar provided information on upcoming funding opportunities, specific requirements for submitting a proposal, as well as tips on writing competitive NSF grant proposals. Participants were given the opportunity to ask Program Officers questions.
Presentations slides are available via the link on the right, and the video can be viewed below.   
Image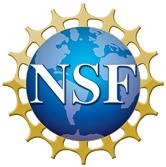 EVENT DETAILS
Topic(s)
Youth Motivation and Interests in STEM