U.S. Department of Education: Career Z Challenge
DESCRIPTION
Career Z Challenge - Expanding Work-Based Learning Opportunities for Gen Z
The Career Z Challenge, sponsored by The U.S. Department of Education (Department), is an open innovation prize competition seeking creative solutions to expand student access to high-quality WBL opportunities that will prepare them to be contributing members of today's workforce and propel them into successful careers of the future. The Career Z Challenge supports the Biden-Harris Administration's Raise the Bar: Unlocking Career Success initiative championed by the U.S. Departments of Education, Labor, and Commerce. Through the Career Z Challenge, the Department invites schools, districts, and consortiums to share their ideas for creating or enhancing WBL opportunities that:
Engage collaborative ecosystems of educators, employers, industries, and community stakeholders.    
Engage students across grades 9-12 in meaningful career exploration, development, and preparation by providing WBL opportunities that are:

Real-world
Relevant
Inclusive and accessible
Interconnected and expansive 
Scalable
Measurable
Sustainable 
The lessons learned from the Career Z Challenge will inform resources and models that will foster growth and expansion of high-quality, sustainable WBL experiences for students nationwide.

Challenge structure
The challenge will be conducted in three phases beginning in March 2023 and ending in July 2025. Registration for the Career Z Challenge is open from March 16, 2023 @ 8 am ET to April 11, 2023 @ 6 pm ET. Registration is not mandatory but highly recommended since it will provide the Department with an anticipated number of submissions as well as provide registrants early Challenge updates. Submission will open on April 12, 2023 @ 8 am ET and close on May 24, 2023 @ 6 pm ET. 
For more information about the challenge, structure, phases and due dates visit that challenge website: 
https://www.challenge.gov/?challenge=careerzchallenge 
Deadline: May 24, 2023 at 6 pm ET
Image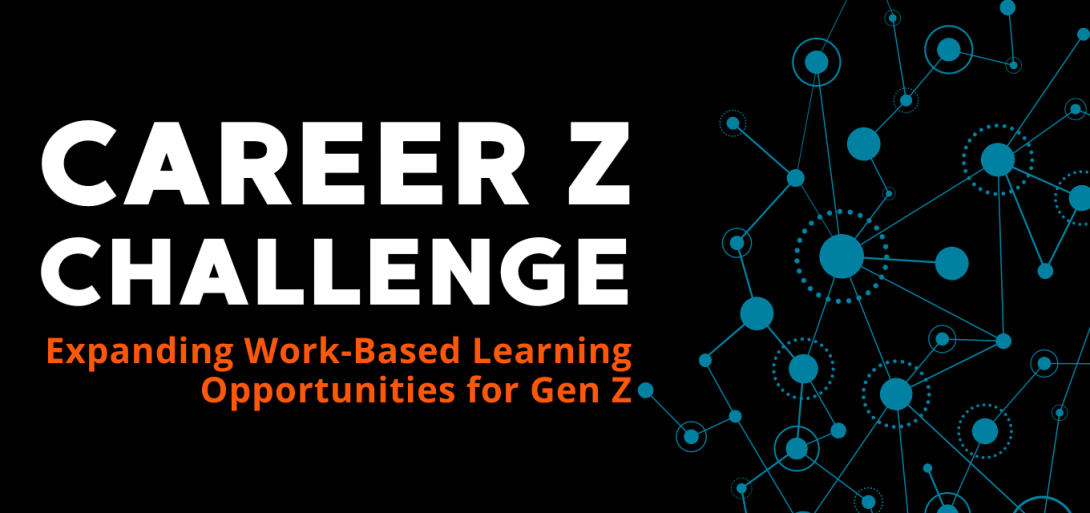 OPPORTUNITY DETAILS
Funder
U.S. Dept of Education