Chief Science Officers: A Strategy for Student Awareness and Industry Engagement
Description
This Innovative Technology Experience for Teachers and Students project provides a model for increasing student interest in STEM careers and active engagement of business and industry partners with grade 6-12 aged youth in Arizona. The Chief Science Officers (CSO) program expands on the student government model to select one or several youth at participating middle or high schools who champion STEM interest, engagement, and communication. On-campus, CSOs identify and lead STEM opportunities such as speakers, field trips, and science nights, and other activities. Off-campus, CSOs function as the point person for school and community initiatives in STEM; present to local, state, and federal stakeholders on the CSO program and its impacts; and participate in community forums around STEM topics. Key deliverables include CSO training, peer-to-peer mentoring, media materials/guides, and ongoing community programming.
The program has grown significantly. From 138 CSOs in 2015-2016 from one state (AZ) to 854 CSOs in 2019-2020 from 9 states (AZ, DE, FL, GA, MI, NY, OR, PA, and TX) and four countries (USA, Kuwait, Kenya, and Mexico). Due to Covid-19, Kuwait and several schools put their programs on hold. However, there were several notable accomplishments. For instance, the program engaged 734 CSOs (down only slightly from 854 in 2019-2020) including 203 new CSOs from Guanajuato, Mexico. Digital Leadership Training Institutes and Cabinet meetings were held in lieu of in-person training and were so successful that a hybrid platform will continue to be used. In addition, the program initiated CSO Saturdays to provide CSOs with additional learning and support opportunities. CSO Saturdays are held once a month, during which STEM professionals, CSO Alumni, and advanced CSOs (those in the program for 2+ years) hold office hours and meet with CSOs who are having technology or other issues. 
Importantly, the program embraces CSO diversity. The 2020-2021 cohort consisted of 61% female, 38% male, and 1% non-binary or self-described. Of these, 57% were high school and 43% middle school students. CSOs self-identified as 24% Hispanic, Latino/a, Spanish; 23% mixed/multiple race or ethnicity; 16.7% Caucasian/White; 11% Black or African American; 10% Asian; 9% American Indian/Indigenous; 4% African (Kenya); 1.2% Middle Eastern; and 1% Native Hawaiian/Pacific Islander. 25.6% of CSOs were first-generation students (parents/guardians do not have a college degree), and 35.2% qualified for a free or reduced lunch.
To facilitate growth and effective implementation across divergent locales and populations, fidelity criteria (process, procedures, and protocols), tools (IT, communication, data collection), and Key Performance Indicators (KPIs) are continually being developed and revised. Outcomes such as CSO STEM identity, STEM career interest, leadership and workforce skills development, and increased STEM awareness and interest for peers and community members, among others, are tracked and evaluated. 
Research and evaluation are providing insights into how the investment in a small and select group of youth can achieve measurable results for a much larger population of students and communities. Outcomes are being measured using a quasi-experimental, pre-post design for participating individuals and schools.
For example, focus groups with CSOs and their advisors have demonstrated that all CSOs are finding the required Leadership Training Institute (LTI) helpful with 30% of CSOs stating that nothing was 'least' or 'not helpful'. At the LTIs, students learn what it means to be a CSO,  e.g., their roles and responsibilities, and gain then knowledge, tools, and workforce skills (critical thinking, teamwork, event planning, networking, etc.) to be successful. CSOs also develop an "action plan" for the coming year. Fifty-five percent (55%) of CSOs report that discussing STEM event ideas and talking with CSOs were the most helpful aspects of the training.
Of note, 100% of CSOs stated that their leadership skills improved. Responses ranged from personal changes from being quiet, shy, or not speaking up to being more outgoing, comfortable, confident, and asking more questions. CSOs also report that they can effectively work in groups and listen to everyone's ideas. When asked if they felt they had an influence on changing things in their schools and/or communities, 95% believed that they could speak up and affect these environments. The other 5% shared that they haven't really thought about that.
All CSOs (100%) said that they had learned about new STEM careers. Many shared examples of STEM professionals they had met (44%) or what they had learned (44%). CSOs are expected to host a STEM event during the academic year as part of their action plan. These events are intended to inform their peers and community members about STEM and STEM careers. The most common activities were hands-on learning opportunities, such as a schoolwide STEM night (40%) and STEM events for specific grade levels (25%). Other events included presentations and/or announcements (17%), STEM/STEAM clubs (8%), and video projects (8%). Community events include public library (8%) and community park (8%) activities.
Research explored 1) What factors influence positive change in Leadership Competence (LC) and Policy Control (PC) over the course of the CSO program year, and 2) What factors influence CSO Reach/Impact (RI)? Of the 942 cases in the raw data set, 134 individuals met all requirements of the study and were included in the final sample size. Requirements were a) in the US, b) registered, c) first-year CSOs, and d) completed the Pre-Leadership Training (BL), Post-Leadership Training (LTI), and End-of-Year (EOY) Surveys. LC was measured with 8 five-point and PC with 9 five-point Likert scale Items. Simple and multiple regression models were used to identify significant correlations.
There were significant correlations for both LC and PC. Higher LTI goals and skills and the number of events performed by the CSO, as well as Technology as the favorite letter of STEM, all indicated a higher change in LC. For PC, the higher number of school events and Math as a favorite STEM letter resulted in higher changes. 
For Reach/Impact, the number of a) school events, b) community events, c) meeting with an elected official or representative, and d) meeting with their advisor all had significant positive relationships. In addition, CSOs rating of their experience using Google Classroom and the program itself had a positive relationship, as did Math as a favorite STEM letter. 
Notable CSO Accomplishments
In fall 2020, CSOs formed an Equity for Everyone (EE) Committee. Initially, there were 10 CSOs involved from Arizona, Oregon, Michigan, and Georgia who developed diversity, equity, and inclusion (DEI) training for fellow CSOs that is being implemented in the 2020-2021 academic year. The training has been reviewed and commended by multiple DEI professionals. In summer 2020, several EE members worked to compile a list of "CSO picks" of resources about DEI for their peers. Currently, there are 17 students on the EE Committee with plans to recruit more in future years. 
CSO Program Reflections
The CSO program has simply changed my life. A D.I.S.C personality test I took in my second year of the program had really shown me how I was adapting myself to enthusiastic, friendly, and optimistic and growing a personality among people. I was basically turning myself into an extrovert with the help of the program. This proved helpful in putting myself out there for school, in CSO opportunities, maintaining high grades, and even with my friends and family. Without the CSOs, I would never have my time-management skills, my communication skills, or even my love for STEM. I feel like I am a part of something big. It feels like CSO is a job that I always wanted. It sometimes feels cool to be busy, and it's honestly changed me for the better - CSO Nikhil (Arizona)
You can hear more about what CSOs are doing from the CSOs themselves on the Chief Science Officer YouTube channel - https://www.youtube.com/channel/UCICd9furVxIUfqjEET53NOg/videos
WEBSITES
Social Media
Image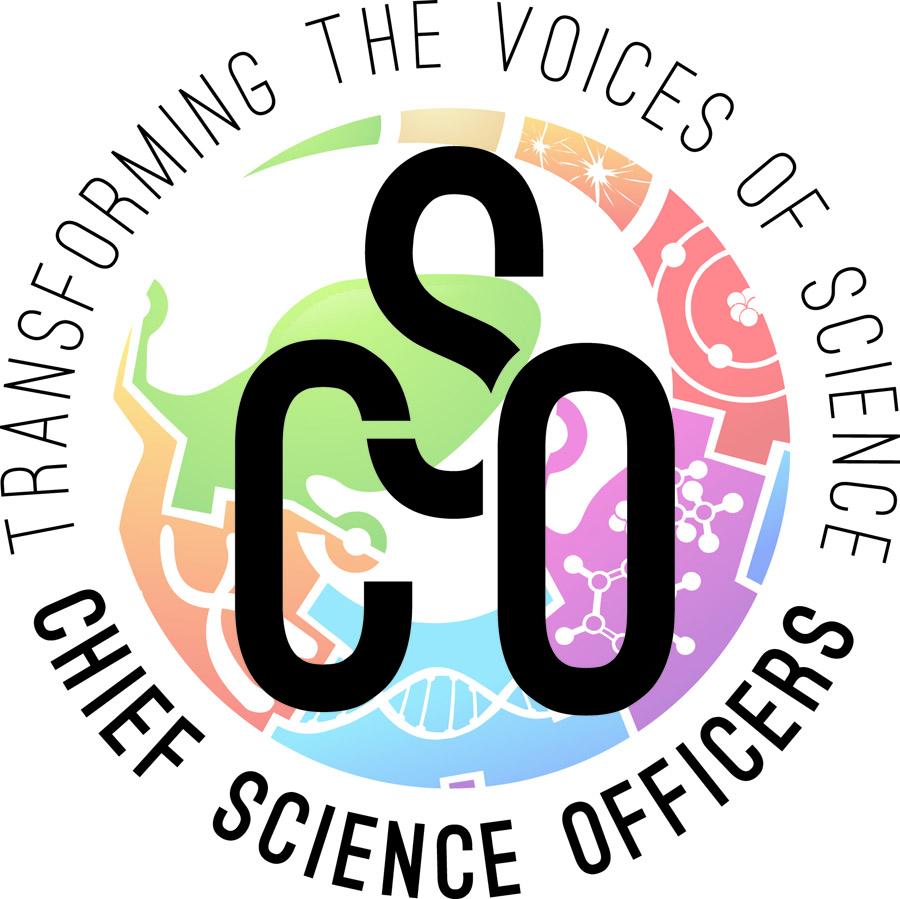 PROJECT MEMBERS
Principal Investigator(s)
Co-Principal Investigator(s)
PROJECT DETAILS
Project Duration
2016 - 2022
Organization(s)
Institute for Learning Innovation
,
OR
Arizona Technology Council Foundation DBA SciTech Institute
,
Tempe
,
AZ
~
Project Work State
Outside of US
AZ
DE
FL
GA
HI
ID
MI
NJ
NY
OR
PA
TX
Target Gradespan(s)
Middle school (6-8)
High school (9-12)
Project Setting(s)
Formal Education
Informal Education
Target Participants
Youth / students
Girls (or women)
American Indian/Alaska Native participants
Black/African American participants
Hispanic/Latino participants
Native Hawaiian/Pacific Islander participants
English learners
Students eligible for free lunch or reduced-price lunch
Participants with disabilities
Additional Target Participants
Educators
Parents/Families
STEM Professionals
Students
Students eligible for Free/reduced price lunch
American Indian or Alaskan Native
Asian
Black or African American
Hispanic or Latino
Native Hawaiian or Pacific Islander
White