Invasive Species Chutes & Ladder Game
Description
Protect Belle Isle from Invasive Species!
Invaders are taking over Belle Isle! We need your help to protect the island from invasive species. In this game learn what you can do to prevent the spread of nature's enemies. The fate of Belle Isle is up to you!
Image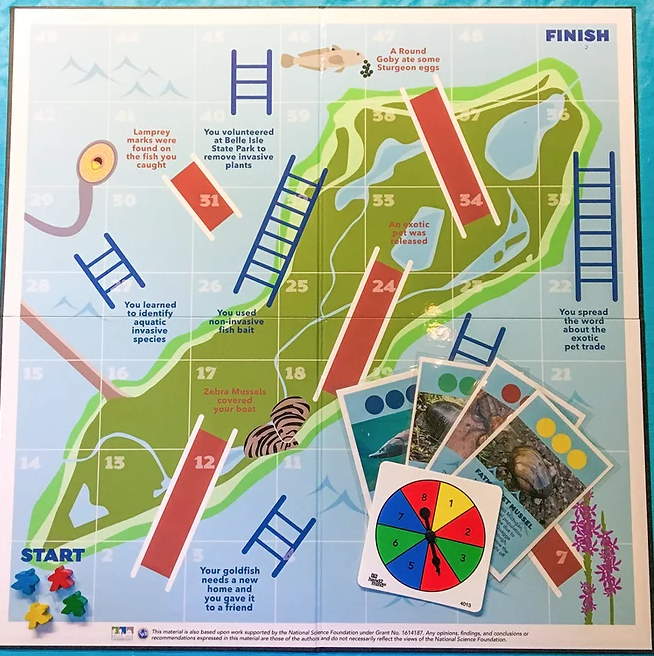 STELAR is not the author of these materials and cannot provide permission or access. For more information click the "Related Projects" link below.
Project Curricula Details
Target Participant(s)
Youth / students
Educators
Discipline(s)
Environmental sciences
Life sciences