Activating Math Talk: 11 Purposeful Techniques for Your Elementary Students
Description
Many mathematics teachers agree that engaging students in high-quality discourse is important for their conceptual learning, but successfully promoting such discourse in elementary classrooms—with attention to the needs of every learner—can be a challenge. Activating Math Talk tackles this challenge by bringing practical, math-specific, productive discourse techniques that are applicable to any lesson or curriculum. Framed around 11 student-centered discourse techniques, this research-based book connects purposeful instructional techniques to specific lesson goals and includes a focus on supporting emergent multilingual learners. Practitioners will be guided through each technique with
Classroom examples of tasks and techniques spanning grades K–5

Reflection moments to help them consider how key ideas relate to their own instruction

Classroom vignettes that illustrate the techniques in action and provide opportunities to analyze and prepare them for their own implementation

Group discussion questions for engaging with colleagues in professional learning communities.
Image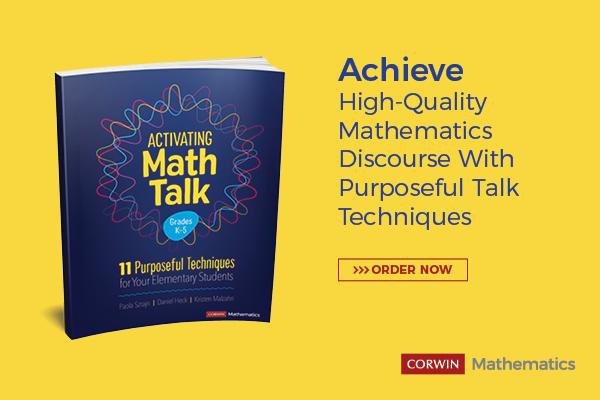 Author and publisher information is provided below. Note that many publishers charge a fee or membership for full access. Permission/access must be requested through the publisher or author directly.
PUBLICATION DETAILS
Topic(s)
Cultural Relevance, Equity, and Diversity
Teacher Professional Development and Pedagogy