TeachEngineering Curriculum for K-12 Educators
Description
TeachEngineering is a searchable, web-based digital library collection populated with standards-based engineering curricula for use by K-12 teachers and engineering faculty to make applied science and math come alive through engineering design in K-12 settings. The TeachEngineering collection provides educators with *free* access to a growing curricular resource of activities, lessons, units and living labs.
Be sure to visit the YouTube channel to view fun hands-on design challenges targeted at K-12 kids:
https://www.youtube.com/channel/UCpRCG3gGtWqieJe-LGmi93w/featured
Formation of the TeachEngineering collection was funded primarily under the NSF National Science Digital Library (NSDL) program, aiming to establish a national digital library that constitutes an online network of learning environments and resources for science, technology, engineering and mathematics (STEM) education at all levels. Many other generous sponsors and web partners have enabled its ongoing development and promotion. Visit https://www.teachengineering.org for more information. 
Image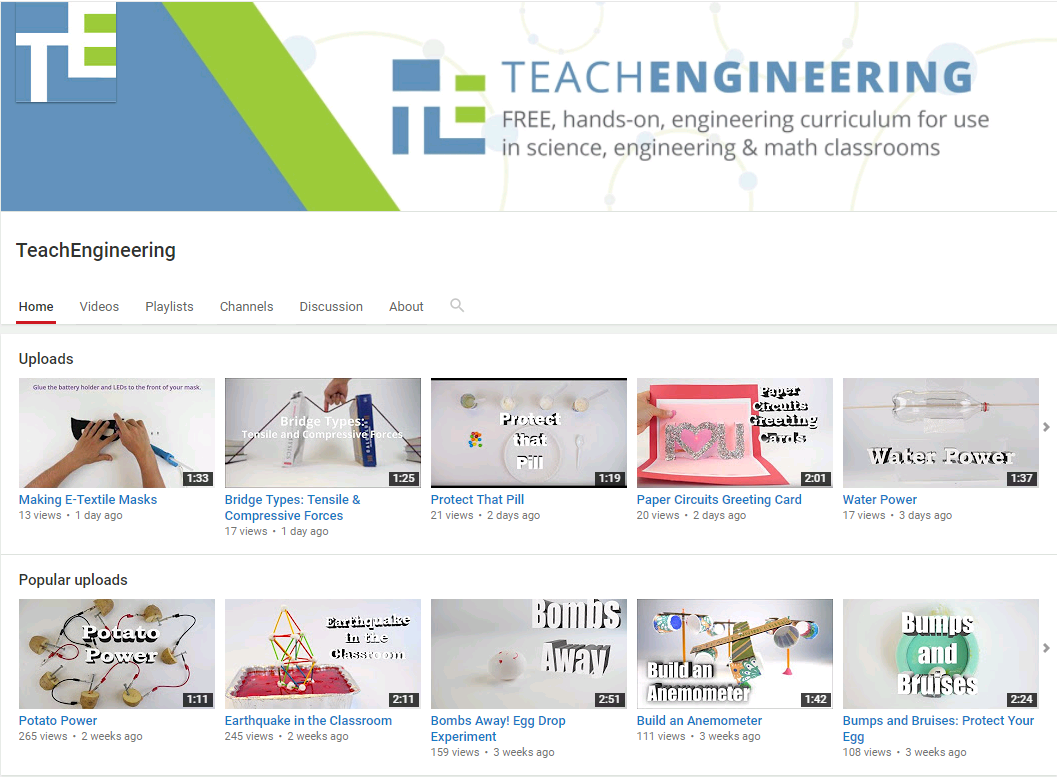 STELAR is not the author of these materials and cannot provide permission or access. For more information click the "Related Projects" link below.
Project Curricula Details
Topic(s)
STEM Content and Standards
Teacher Professional Development and Pedagogy
Youth Motivation and Interests in STEM
Additional Target Participants
Educators
Parents/Families
Students
Additional Disciplines
Engineering - general
Mathematics - general