ITEST Data Brief: ITEST Dissemination Strategies
Description
ITEST Data Brief Volume 3, Issue 4, January 2017. 
This data brief explores the strategies that ITEST projects use to communicate their findings, including the products they create, where they disseminate their work, and what audiences they reach.
Of the 63 responding projects, 92% engaged in dissemination work between September 1, 2014 and August 31, 2015 as reported in the 2015 Management Information System (MIS) survey. 
Image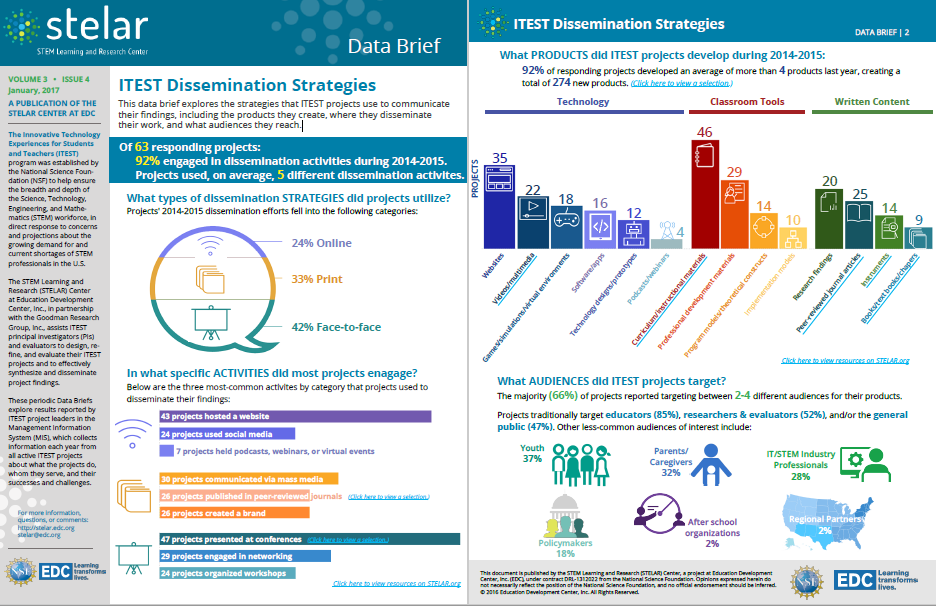 Author and publisher information is provided below. Note that many publishers charge a fee or membership for full access. Permission/access must be requested through the publisher or author directly.
PUBLICATION DETAILS
Additional Disciplines
Bioscience - general
Computer Science - general
Engineering - general
Environmental Science - general
Mathematics - general