ITEST Snapshot 2022: An Overview of NSF's ITEST Program
Description
The attached document provides an overview of the National Science Foundation's ITEST Program. The data for this report was derived from NSF's Award Search database, and project survey data collected by STELAR (the New Project Survey and Annual ITEST Survey).
Click the image below to view the full report.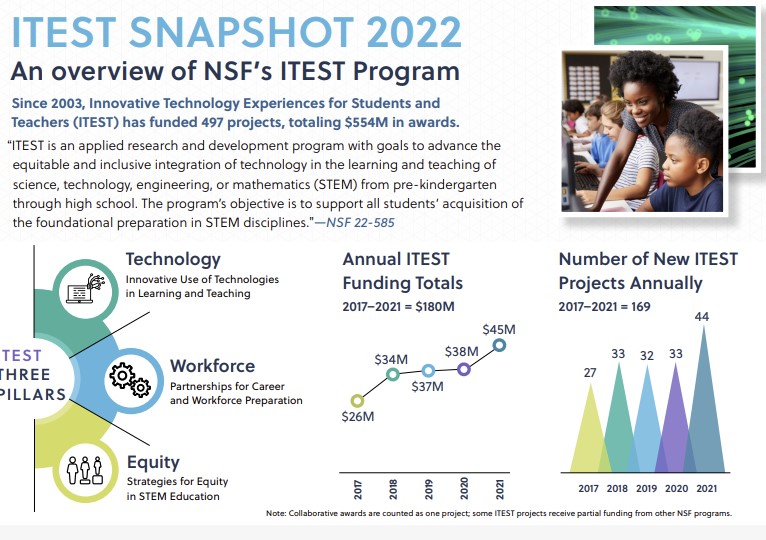 Author and publisher information is provided below. Note that many publishers charge a fee or membership for full access. Permission/access must be requested through the publisher or author directly.
PUBLICATION DETAILS