NSF Proposal & Award Policies & Procedures Guide (PAPPG)
Description
The NSF Proposal & Award Policies & Procedures Guide (PAPPG) is comprised of documents relating to the Foundation's proposal and award process for the assistance programs of NSF. 
This version (NSF 22-1) is effective for proposals submitted, or due, on or after October 4, 2021.
Image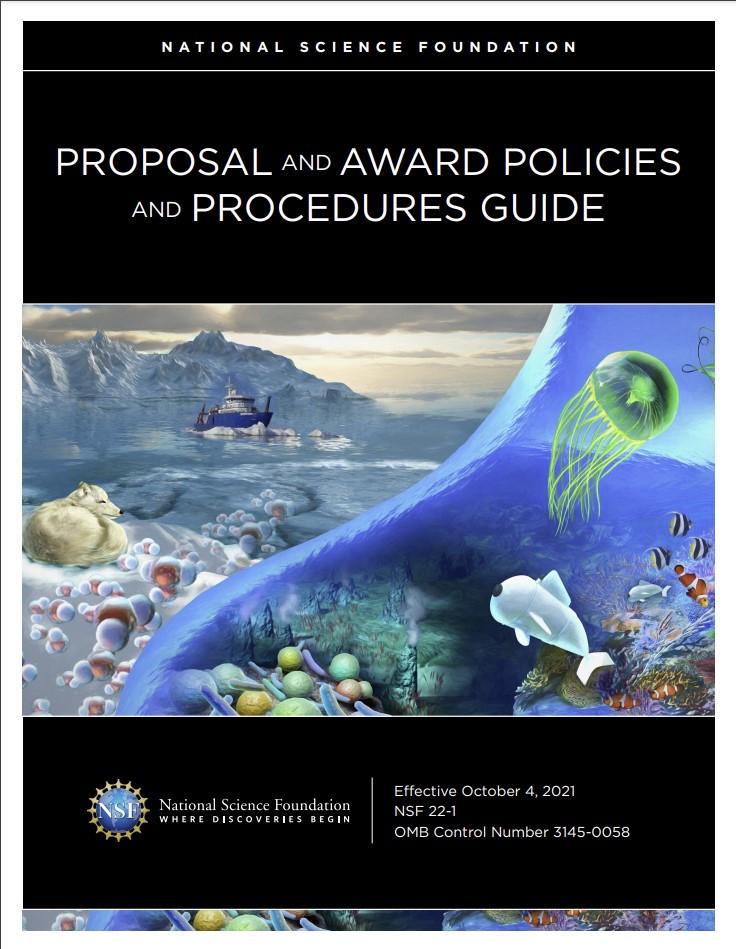 Author and publisher information is provided below. Note that many publishers charge a fee or membership for full access. Permission/access must be requested through the publisher or author directly.
PUBLICATION DETAILS