From Learning to Leading: Cultivating the Next Generation of Diverse Food and Agriculture Professionals
Description
The primary goal of the From Learning to Leading: Cultivating the Next Generation of Diverse Food and Agriculture Professionals Program (NEXTGEN) is to enable 1890 institutions, 1994 institutions, Alaska Native-serving institutions and Native Hawaiian-serving institutions, Hispanic-serving institutions and insular area institutions of higher education located in the U.S. territories to build and sustain the next generation of the food, agriculture, natural resources, and human sciences (FANH) workforce including the future USDA workforce primarily through providing student scholarship support, meaningful paid internships, fellowships, and job opportunity matching, and also facilitating opportunities to learn the processes and pathways leading to training and employment in the federal sector.
NEXTGEN Proposal Development Technical Assistance: NIFA has entered into an agreement with The Extension Foundation to provide Technical Service for this opportunity. Applicants do not need to be members of Extension Foundation to access these resources located at https://nextgen.extension.org/. 
For questions concerning the NEXTGEN program, contact: NIFA.Workforce@usda.gov.
Letter of Intent (LOI) submission is highly encouraged, but not required.
Image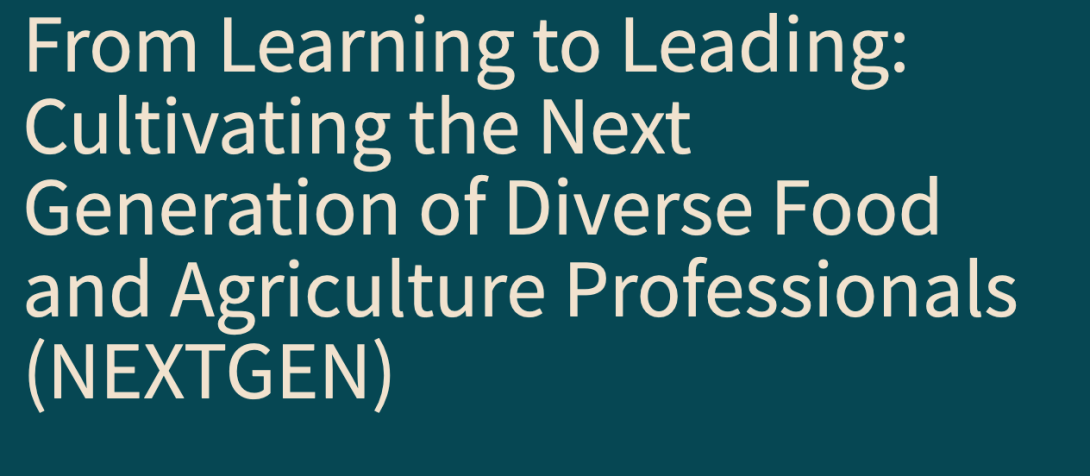 Author and publisher information is provided below. Note that many publishers charge a fee or membership for full access. Permission/access must be requested through the publisher or author directly.
PUBLICATION DETAILS
Publisher
US Department of Agriculture